TEMPE, Apr 10, 2023 — Dreamhack San Diego, one of the most prominent gaming and technology events in the country, is thrilled to announce the first-ever participation of Iceberg Thermal, a leading provider of high-performance thermal solutions. The event will take place from April 7th to 9th, 2023, at a location adjacent to the Rocket League Winter Major, promising an unforgettable experience for all attendees.
Iceberg Thermal is no stranger to the limelight, having previously wowed audiences at CES 2023 with its revolutionary IceFLOE Aurora cooler. This time, at Dreamhack San Diego, the company has once again taken the opportunity to showcase its cutting-edge product, generating immense excitement among gamers, tech enthusiasts, and industry professionals alike. The eagerly awaited cooler has left attendees curious about its launch date and eager to get their hands on this innovative technology.
"Our appearance at Dreamhack San Diego marks a significant milestone for Iceberg Thermal as we make our debut in this dynamic gaming and technology landscape," said Julia, graphic designer at Iceberg Thermal. "We are thrilled to be here and to witness the overwhelming interest and curiosity surrounding our IceFLOE Aurora cooler. This product embodies our dedication to delivering top-of-the-line thermal solutions for discerning consumers."
As a new brand in the industry, Iceberg Thermal's presence at Dreamhack San Diego has captured the attention of visitors, prompting inquiries about the company's background and the unmatched quality that sets its products apart from competitors. Visitors to the Iceberg Thermal booth were not only introduced to the IceFLOE Aurora cooler but also had the exclusive opportunity to purchase high-quality products, including CPU coolers, case fans, thermal pads, and thermal paste.
"We pride ourselves on bringing innovation, performance, and reliability to our customers," added Julia. "Dreamhack San Diego has provided us with a perfect platform to interact with our audience, introduce our product lineup, and connect with the gaming community."
Dreamhack San Diego has proven to be an ideal stage for Iceberg Thermal to make a lasting impression on the gaming and technology world. The event has been an extraordinary opportunity for the company to gauge the market's response, showcase its product portfolio, and engage in meaningful conversations with enthusiasts and potential customers.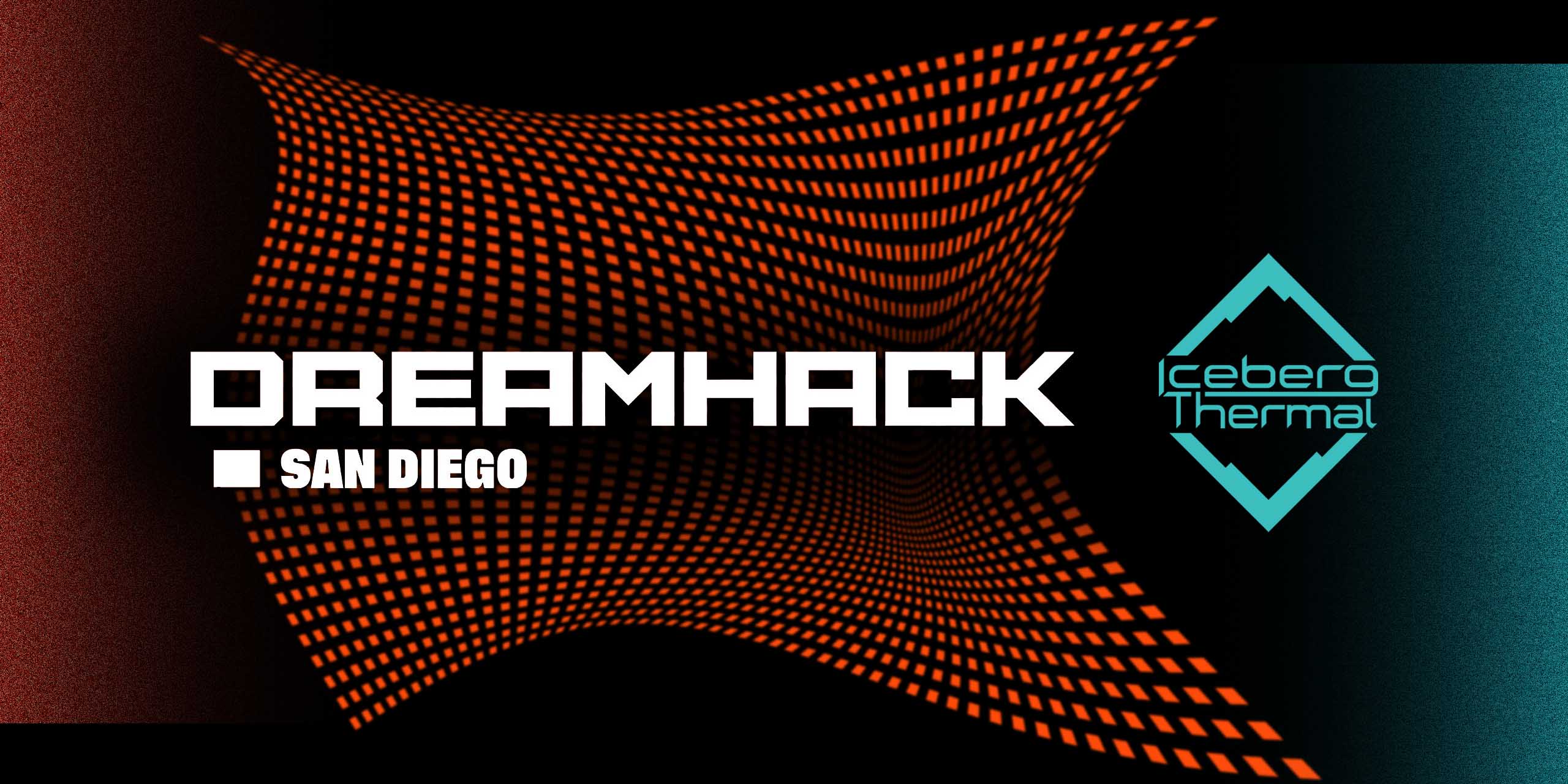 About Iceberg Thermal Inc.
Iceberg Thermal is a leading manufacturer of high-performance PC cooling solutions, committed to delivering cutting-edge technology and unparalleled performance to gamers and PC enthusiasts worldwide. With over 15 years of experience in the industry, we believe in bringing our customers the best thermal conduction solutions. We oversee the entire process, from design conception to product manufacturing, and direct sales to our customers. This ensures that the products our customers receive are of the highest quality. Our product range includes CPU coolers, VGA coolers, case fans, thermal paste, thermal pads, and water coolers.
For further info please visit us at: Iceberg-Thermal.com
FOR MORE INFORMATION CONTACT Iceberg Thermal Inc.,
(833)-716-0123
social@iceberg-thermal.com
5869 S. Kyrene Rd. St. 8 Tempe, AZ, 85283