Taipei, TAIWAN, May, 2023 — Iceberg Thermal, a leading innovator in PC cooling solutions, is thrilled to announce its participation in Computex 2023, one of the world's premier technology events. The event will take place in Taipei, Taiwan, from May 30 to June 2, 2023, and will provide an excellent platform for Iceberg Thermal to showcase its cutting-edge products to both Asian customers and B2B partners worldwide.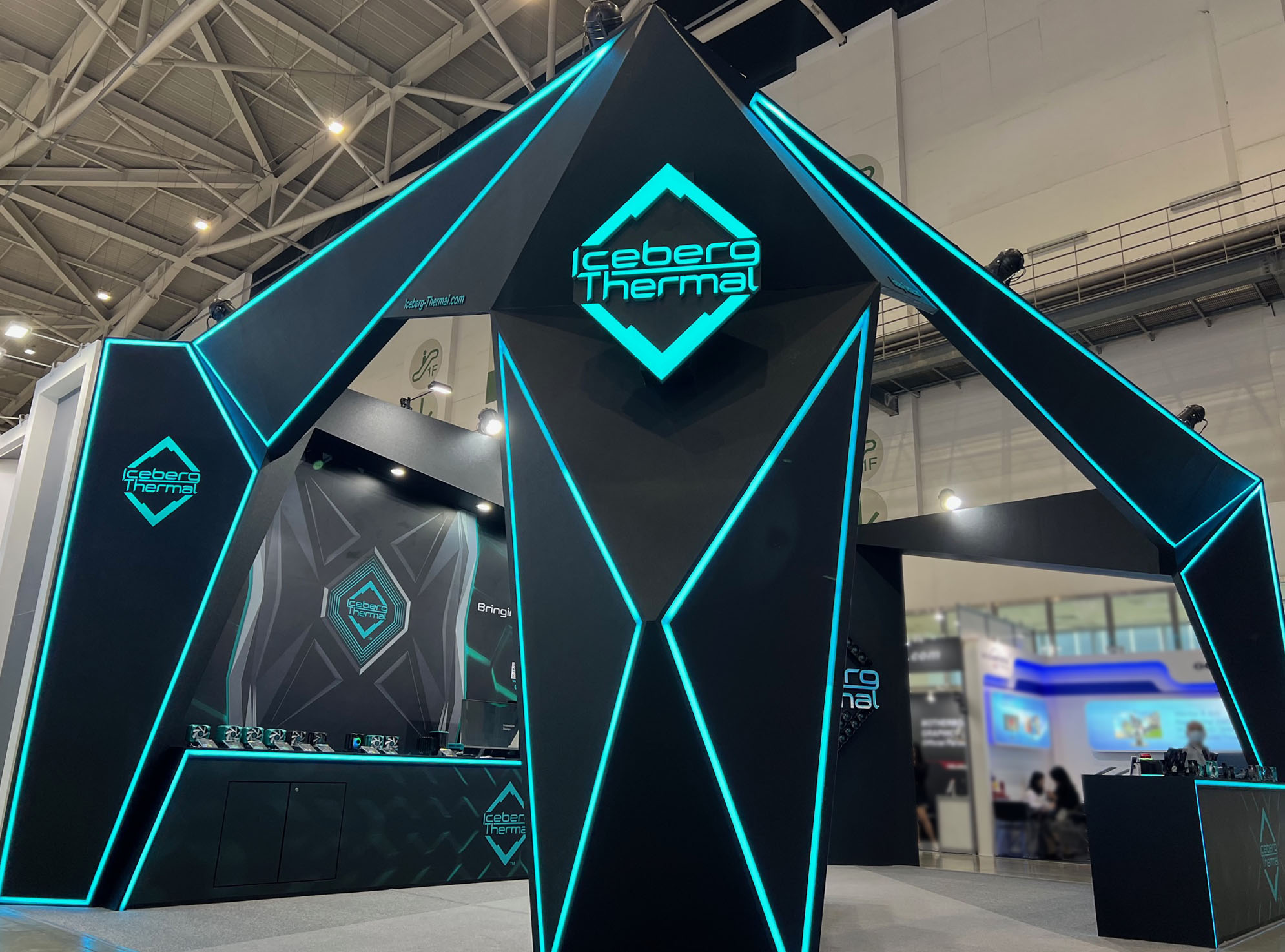 Highlighting the event will be the highly anticipated launch of Iceberg Thermal's newest product lineup, including the Oasis AIO cooler series, the PC Cases 415 Invisible and 430 Airflow, and the groundbreaking Aurora Can cooler.
Oasis AIO Cooler:
The Oasis AIO cooler series is set to revolutionize PC cooling with its impeccable performance and sleek design. Available in 120mm, 140mm, and 280mm sizes, the Oasis AIO cooler guarantees efficient heat dissipation, keeping PCs at an optimal temperature during intense gaming sessions or heavy workloads.

PC Cases 415 Invisible and 430 Airflow:
Designed to exceed expectations, the PC Cases 415 Invisible and 430 Airflow boast exceptional functionality and aesthetics. The 415 Invisible features a mesmerizing Mirror Effect Front Panel Design, while the 430 Airflow offers an Airflow Front Panel Design, ensuring a perfect balance between cooling and aesthetics. Both cases come in classic black and white colors and offer removable filters, efficient cable management, and ample room for maximizing the potential of PC cooling systems.

Aurora Can Cooler:
Iceberg Thermal is proud to introduce the world's first-ever Aurora Can cooler. This groundbreaking device keeps your drink at a refreshing 6 °C (42.8 °F) and features customizable ARGB light settings to enhance your gaming experience. The Aurora Can cooler is the ultimate companion for gamers, ensuring a cool drink right at their fingertips during marathon gaming sessions.

In addition to these groundbreaking new products, Iceberg Thermal will also showcase its current lineup of high-performance products, including the IceSLEET CPU Cooler (G series, X series), IceFLOE CPU Cooler (T65/T95), IceGALE 80mm, 120mm, and 140mm case fans (Xtra series and Premium series), and the industry-leading FUZEIce thermal paste and DRIFTIce thermal pad.

"Computex 2023 provides us with a phenomenal opportunity to connect with our loyal Asian customers and esteemed B2B partners worldwide," said Steven Chow, company founder at Iceberg Thermal. "We are proud to unveil our latest innovations in PC cooling technology, and we are confident that these products will redefine the gaming and PC enthusiast experience."
About Iceberg Thermal Inc.
Iceberg Thermal is a leading manufacturer of high-performance PC cooling solutions, committed to delivering cutting-edge technology and unparalleled performance to gamers and PC enthusiasts worldwide. With over 15 years of experience in the industry, we believe in bringing our customers the best thermal conduction solutions. We oversee the entire process, from design conception to product manufacturing, and direct sales to our customers. This ensures that the products our customers receive are of the highest quality. Our product range includes CPU coolers, VGA coolers, case fans, thermal paste, thermal pads, and water coolers.
For further info please visit us at: Iceberg-Thermal.com
FOR MORE INFORMATION CONTACT Iceberg Thermal Inc.,
(833)-716-0123
social@iceberg-thermal.com
5869 S. Kyrene Rd. St. 8 Tempe, AZ, 85283