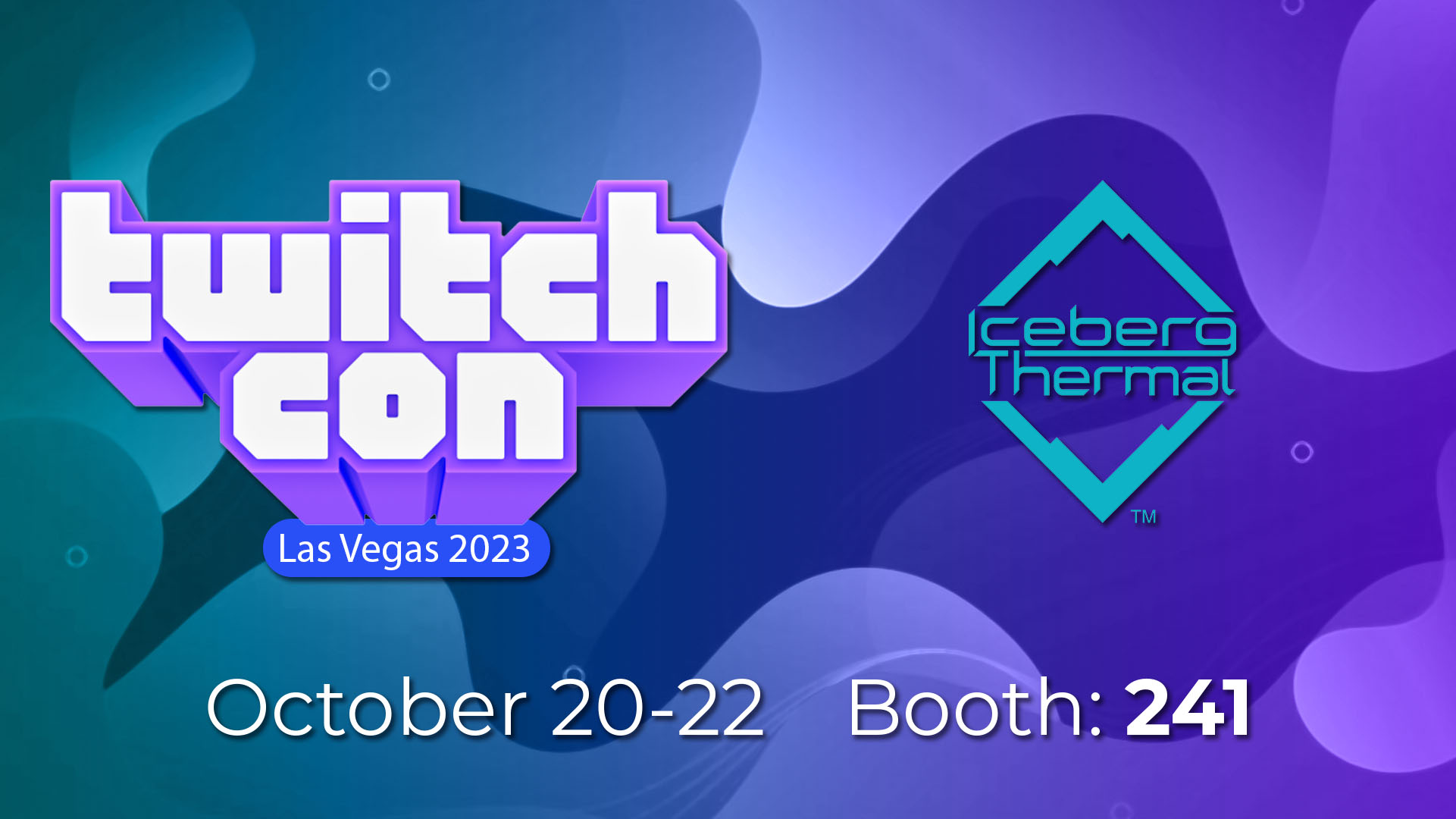 TEMPE, September, 2023 — Iceberg Thermal,
a leading name in high-performance PC cooling solutions, is thrilled to announce its participation in Twitch Con 2023, set to take place from October 20 to 22 in Las Vegas. This premier event for gamers and streamers promises to be an exhilarating experience, and Iceberg Thermal is gearing up to make it even cooler.
Iceberg Thermal will showcase a selection of their best-selling PC fans and CPU cooler products at Twitch Con 2023. Attendees can look forward to exclusive discounts on these high-quality products that have gained the trust of gamers and PC enthusiasts worldwide.
But that's not all – Iceberg Thermal has a special treat for their valued customers and Twitch Con attendees. Visitors to their booth (#241) will be among the first to get an exclusive sneak peek at the latest design of their highly anticipated water cooler and the revolutionary IceFLOE AURORA can cooler. This unique opportunity allows attendees to experience the innovation firsthand and witness the cutting-edge technology that Iceberg Thermal is known for.
One of the most highly anticipated moments during Twitch Con 2023 will be the launch of Iceberg Thermal's IceFLOE AURORA can cooler. This groundbreaking product has generated immense excitement in the gaming community, and the company is thrilled to finally bring it to market at the event.
Iceberg Thermal invites all attendees and gaming enthusiasts to visit their booth (#241) at Twitch Con 2023 in Las Vegas. Discover the future of PC cooling technology and take advantage of exclusive discounts on their best-selling products.
About Iceberg Thermal Inc.
Iceberg Thermal is a leading manufacturer of high-performance PC cooling solutions, committed to delivering cutting-edge technology and unparalleled performance to gamers and PC enthusiasts worldwide. With over 15 years of experience in the industry, we believe in bringing our customers the best thermal conduction solutions. We oversee the entire process, from design conception to product manufacturing and direct sales to our customers. This ensures that the products our customers receive are of the highest quality. Our product range includes CPU coolers, case fans, thermal paste, thermal pads, and water coolers.
For further info please visit us at: Iceberg-Thermal.com
FOR MORE INFORMATION CONTACT Iceberg Thermal Inc.,
(833)-716-0123
social@iceberg-thermal.com
5869 S. Kyrene Rd. St. 8 Tempe, AZ, 85283