TEMPE, December 29, 2021—Iceberg Thermal Inc. announced today that they will be attending in-person CES 2022, taking place on January 5-8, 2021. After two long years of not having any in-person trade shows and conferences, this will be Iceberg Thermal's first in-person event as a company.
Iceberg Thermal Inc. will be at the event under Sunyon Industry Co., Ltd., the manufacturer of the Iceberg Thermal brand, at booth #18997, Central Hall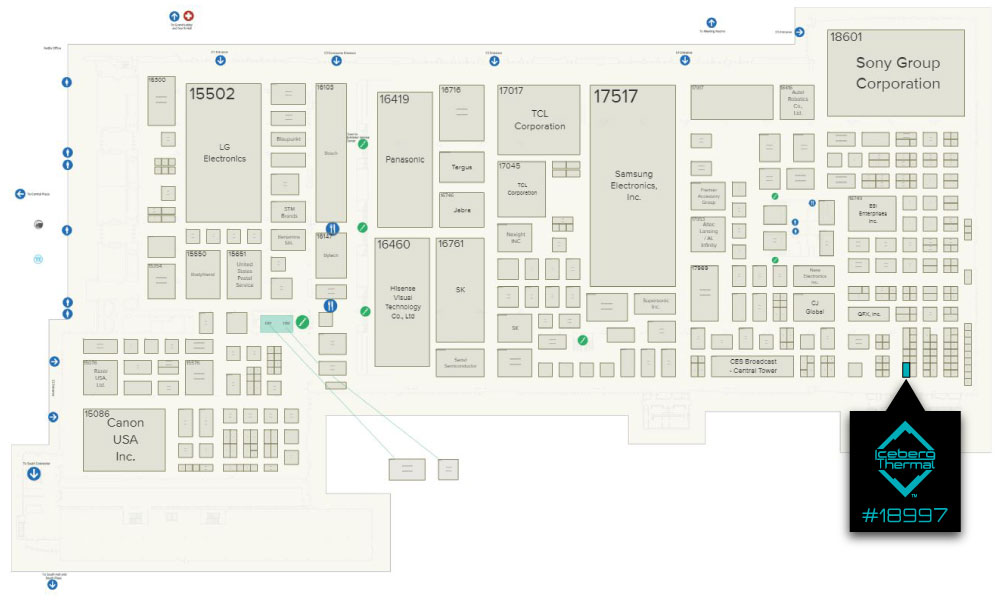 This CES, Iceberg Thermal Inc. will be showcasing their current products in the market, as well as their industrial business solutions. PC enthusiasts looking for the newest and latest products will be able to stop by and look at some of the highest performing PC cooling products, while businesses will be able to look at cooling solutions for their own products.
Steven Chow, owner and founder of Iceberg Thermal Inc. says, "We're excited to finally be able to showcase our brand and products for the world to see for the first time in-person."
Coverage of Iceberg Thermal's attendance at CES 2022 will be provided through their social media platforms.
About Iceberg Thermal Inc.
Iceberg Thermal Inc. was founded through the belief in the entrepreneurial spirit, passion and creativity in innovating technologies, and bringing excellence to the electronics industry. With over 15 years' experience in the industry we believe in bringing our customer the best thermal conduction solutions. We do it all, design conception, product manufacturing, and direct sales to our customers. We follow our products through the design and manufacturing process to ensure the products our customers receive are of the highest quality. We manufacture a full range of cooling products including CPU coolers, VGA coolers, case fans, thermal paste, thermal pads, and water coolers.
For further info please visit us at: Iceberg-Thermal.com
FOR MORE INFORMATION CONTACT Iceberg Thermal Inc.,
(833)-716-0123
social@iceberg-thermal.com
5869 S. Kyrene Rd. St. 8 Tempe, AZ, 85283